If you have tiny ones that never seem to be able to spend all of their energy, if you have little ones inquisitive about dance, art, science, you know that there are a few places around town that fulfill all of your kid's needs. Our family has loved Kidville for a really long time. We used to live within walking distance and having had two kids 21 months apart we needed to find a place to go that could accommodate both of their ages and stages. It almost feels like Cheers because you walk in and see the same faces (Todd and Mr. David! and how we miss Arielle so) and everyone truly knows your name. Another one of my favorite things - coming from The City - I love being able to do some errands without having to take the kids in and out of the car. Kidville's location allows for us to grocery shop (next door) and even walk into Upper Montclair for any additional errands (CVS, coffee, mail something, see a firetruck, you name it). Kidville has so many classes and I honestly love the option of having a lot of open gym time that kids under 6 can enjoy. The weather is still iffy and being able to have an inside place for my kids to be active that is contained after school has been a savior with open play.
We made fast friends with other children who were on the same schedule too. For those who may have looked into Kidville a few years ago, I should tell you that the new owners have changed membership policies to make things more flexible and now there is no minimum monthly commitment to join; you can pay month-to-month! For us, that is HUGE.
Some of our favorite classes to check out:
Sing, Paint and Play for 18-36 months on Wednesday mornings. Your kids will be exposed to so many different options within one class! [note: Tuesday's class is full]
Drop-in art class on Thursdays @ 11:45am. The idea of not having to clean up my own house but allowing my kids the liberty of making a mess, well, you can't beat that!
Ballet dance classes are about to begin again on March 6th with Erin Cella and will be every Friday @11:30am. You may recognize Erin from another local business in town too. I love that she is currently using Kidville University for her own children.
KIDVILLE BIRTHDAY PARTIES
It wasn't until joining Kidville that I learned that you could have an entire team of staff help with a birthday party, too. We tried the whole rent a space, order your own food, do your own decorations and although it was fantastic, once I found there was an easier way with LOTS of help, we never went back to organizing our own parties again. Plus, they have so many options to accommodate every family.
Kidville is offering a $50 discount for anyone that mentions Macaroni Kid at the time of booking their party (for any party not yet booked). What really makes their parties different is that they only do one at a time, so you get the whole space all to yourself, and EVERYTHING is included - the themes, art projects, gym time, pizza, juice boxes, cake (from Little Daisy!) and party favors (from Melissa & Doug).












KIDVILLE UNIVERSITY (KVU)
Kidville University (KVU) is a gradual separation program for 2 and 3-year-olds, that gives you and your little one a positive first school experience! Kidville believes in learning through play and its teachers are experts at separation and socialization for your child's first time being dropped off at school.


Camp Kidville registration is now open! Camp Kidville is where the coolest itinerary makes the hottest days worthwhile! They take the best of the Kidville experience and roll it into one super rad indoor play-based program! Camp Kidville will run from June through the end of August.
NEW YUKODIT CLASSES (ages 5-12)
New: Yukodit classes are available now at Kidville! Yukodit offers a program for elementary school-age kids (5-12 years) that develops your child's coding, design-thinking, and entrepreneurial skills. Their approach is rooted in practical application, as opposed to learning theoretical concepts.





Meet Karen and Todd Greenwald, the owners of KidvilleMontclair & Kidville Denville

Karen has a Master's degree in social work and worked in pediatric oncology as well as for the Leukemia & Lymphoma Society. She enjoys volunteering for various organizations but is probably most connected to the National MS Society. Karen is active in the PTA at their sons' school with a focus on supporting families in need. Todd has a Bachelor's degree in economics and worked in finance for over 15 years. Todd knew he wasn't going to stay on Wall Street forever, and dreamed of being an entrepreneur like his father. In 2012, they decided to combine their love of kids with a desire to have a career that really makes a difference in people's lives. They first discovered Kidville in Hoboken, which led to Kidville Denville opening. When the opportunity presented itself to expand with Kidville Montclair in 2018, they jumped at the chance to run a Kidville in their very own community. They live in Montclair with their two boys, Gabriel and Josh and their Shih Tzu puppy named Cookie who they rescued last year.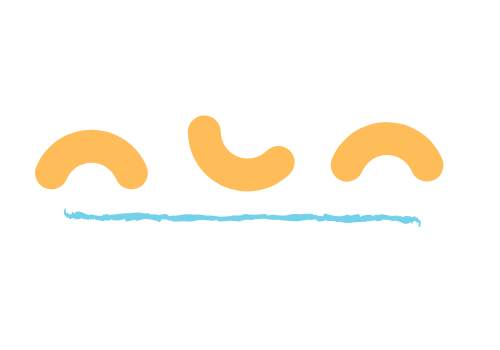 Congratulations to Jodie for guessing how many macaroni was in the jar and winning a month of classes and playspace at Kidville