There is a special place in Upper Montclair owned and run by a very special local Mom and in case you don't yet know about Cornerstone Montclair, I wanted to share with you the passion and mission behind it.
Wendy Lacey has been a local living in Montclair for 19 years with four children, ages 13-17, and one crazy dog! She is also the owner and creator of Cornerstone Montclair at 198 Bellevue Ave. Wendy's daughter Evelyn is a young woman who has Down syndrome. She is currently a student at Montclair High School. "Watching Evelyn thrive in an inclusive setting in our public schools, we constantly reflect on what the future will hold for her and her friends. How will they be happy and fulfilled in the broader communities that they live in?"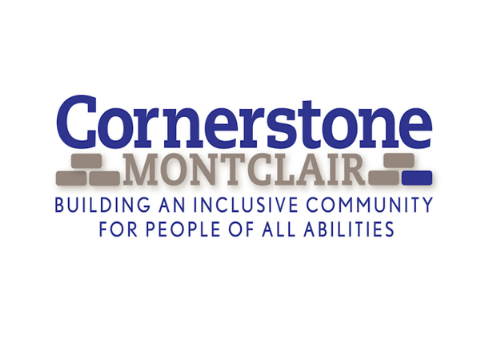 This led to "the premise behind Cornerstone Montclair developed as we have watched our daughter Evelyn grow into a beautiful young woman with dreams for her future. Evelyn has Down syndrome and is currently a student at Montclair High School. Watching Evelyn's accomplishments has elicited pride, but also a nagging feeling of "What's next?"
Our society undervalues and misunderstands the role that people with disabilities can play in our communities. I started Cornerstone Montclair as a way to help change perceptions and create opportunities. All of the businesses that take up space in the building, including The General Store, do something to contribute to the mission – they are referred to as "mission partners". As one of those mission partners, The General Store provides job opportunities and also sells merchandise made by entrepreneurs and artists who have disabilities. It's a great store in and of itself, but the fact that it is fulfilling the mission of Cornerstone Montclair also makes The General Store a key contributor to the character and value system of our community."
What is your favorite part of your business?
I've met some absolutely amazing people from all walks of life. The customers who come into the store are interesting and fun to interact with. By far, my favorite customers are the Middle School students who come in after school on a nice day. Lots of smiles and almost always polite. We should all be proud of the young people in our community! I miss them tremendously during this time of social distancing.

What is your background in your business expertise?
I have a pretty varied professional background – finance, non-profit management, and now an entrepreneur. Becoming an entrepreneur and a retail store owner was never part of the plan, it's just the direction life sent me.

I love that. We can't decide our future paths and I love hearing stories of how people's realities almost surprise them. What are you most proud of in your career?
Hopefully I haven't done it yet!

What is something few people know about you?
If I could do it all over again, I would be a National Geographic photographer. And I've always wanted to be a farmer (I keep trying, but I don't have a green thumb!).

What can we expect from you next year – personally and professionally?
The current situation with COVID-19 has turned everything upside down. Personally, as the mother of four teenagers, I'm trying to embrace the new normal with a positive attitude. Professionally, I'm trying to envision how to deliver the mission of Cornerstone Montclair in a valuable way that will respect how our lifestyles will be changing. Like everyone, I'm trying to let this new reality sink in, and pivot in positive ways.

What charitable cause are you most passionate about?
There are so many great causes to get behind, how do you narrow it down? In general, I'm attracted to causes that have the potential to change the path of the future, versus putting a band-aid on the problems of today.

What are your favorite things to do in New Jersey with your family?
We've always enjoyed finding new restaurants in the area. Montclair's restaurants are outstanding, and we've also liked exploring restaurants in Newark. We also like to take advantage of some of the cultural gems in our community, like The Montclair Art Museum.


What is the best part about being a mom for you?
I have four teenagers, and as you can imagine, their interactions vary widely from day to day. But even though they fight over mundane things, I also see them laughing a lot together. That has been a silver lining to the crazy situation we're living through now. The best part is taking a step back and watching those relationships develop and bonds become tighter.


What are your favorite businesses in New Jersey?
Of course, I love the mission partners who are a part of Cornerstone Montclair – The Inclusive Movement Center, Maria Sanders Parent Coach, and Creative Speech Solutions. Each one brings an incredible commitment and spirit to our mission. I love the local stores that help shape the character of our town. As a new business owner, I've been inspired by other people who own smalls shops, restaurants, and bakeries. These are the places that make us want to go out for a long walk with our families. These are the "third spaces" that enrich our lives. We need to find a way to help get all of these small businesses through this difficult time!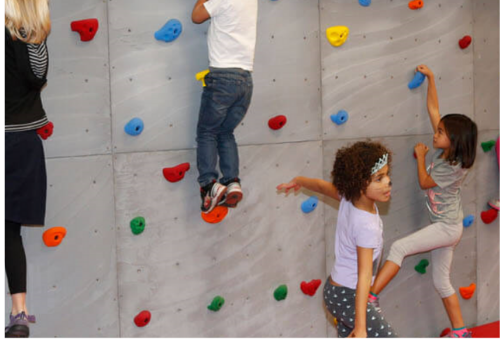 What advice might you have for a fellow NJMOMpreneur just starting out?
Recognize the opportunities that life's twists and turns present to you.

Anything else you want to tell Moms in New Jersey?
Hang in there! Being a Mom is so important and so fulfilling, but that itself isn't what has to define you. Take care of yourself, find what you love, follow your own path.



Aside from their Mission partners, Cornerstone Montclair offers rental space for those needing a temporary space or an office setting.

Cornerstone's General Store is currently offering curbside pick up and delivery. They have such an amazing selection of colorful items like puzzles, indoor and outdoor games, activity sets for arts and crafts, butterfly maker, seed kits, candy, Mother's Day options, tween-friendly options, and even small lava lamps.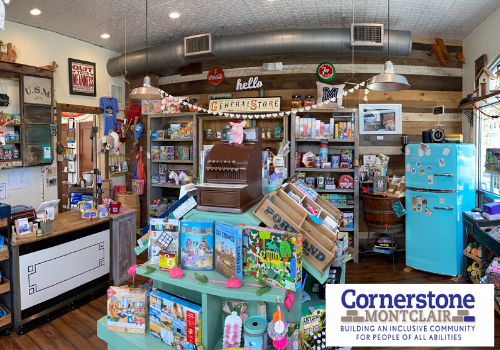 Call: 973-337-2899
Email info@cornerstonemontclair.com
Text: 973-219-3160
Stay informed about kid and family-friendly virtual events, activities, birthday fun, grocery resources and businesses that have adapted during this crazy time
SUBSCRIBE HERE FOR FREE


Macaroni Kid Clifton-Montclair keeps you informed in the Montclair, Cedar Grove, Little Falls, Clifton, Bloomfield, Verona, Glen Ridge, Paterson, Passaic, and Nutley towns.
Local businesses: email me at jessicakline@macaronikid.com to connect and feel free to submit your events free here.