Macaroni Kid wants to keep you up to date on your family's options for a) schools, b) child care, and c) enrichment/extracurricular options. Scroll below for more details including Covid-19 safety precautions for some of our featured options. Many businesses are still waiting for direction from the governor. We promise to add to this list weekly so make sure you sign up for our newsletter here so it can come right to your inbox.

94 Chelsea Rd Clifton NJ 07012
Daycare, Pre-School (Ages 2.5+)
Website: www.allwoodplayandlearn.com
Contact: Ashley Anderson | Email: Ashley@allwoodplayandlearn.com | Phone: 973-779-4844 | Facebook: facebook.com/AllwoodPreschool

Allwood Play and Learn is a family-owned and operated preschool located in the Allwood Community Church in Clifton, NJ. The school has been in existence for over 50 years and has been owned by Ashley Anderson since 2004. We believe strongly in the importance of play and the benefits children have in learning through play. Children at our school have opportunities to play every day, while also following our daily curriculum and learning letters, numbers, shapes, colors, and a weekly theme. All of our classes learn through art, practicing fine motor skills, storytime, projects, and music and movement EVERY DAY!
Covid-19 safety precautions:

Health and safety procedures include daily health checks.
Increased handwashing, individual art supplies, social distancing when possible
Required face coverings for staff, required face coverings for children when entering and exiting the building as well as safe circle practices.
An intense daily cleaning of toys/playground/facility, and much much more.

Please keep in mind life post-Covid19 will be different, but we will do everything in our power to ensure Allwood Play and Learn is a Happy, Healthy, and SAFE place to learn and have fun! We can not wait to see all of your little faces again, to laugh and sing and dance with you again, and to begin our new chapter of life with all of you!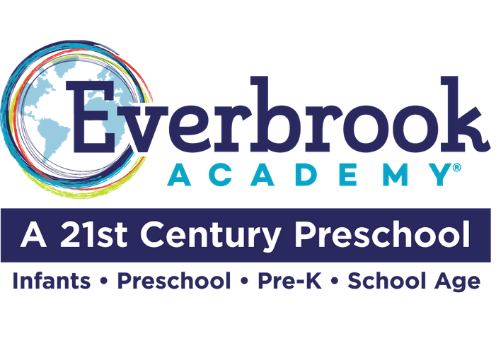 918 Hamburg Turnpike, Wayne
Infant Daycare, Pre-school, Elementary age, & Enrichment options
Website: www.everbrookacademy.com
Phone (866)222-0269 | Facebook: Everbrook Academy
Everbrook Academy offers hands-on learning in Science, Technology, Engineering, Art, and Math in a healthy, safe environment, for infants to school-age students. We are also offering flexible enrollment options, including a full-day school-age option to help support distance learning.
Covid-19 safety precautions:

Everbrook Academy following CDC guidance to maintain a healthy, safe environment for children and families. We require face masks when working with children, conduct temperature checks at drop-off, enhanced sanitizing and disinfecting practices, and wellness checks throughout the day.
Kidville Montclair - Kidville University


516 Valley Road, Montclair
Pre-School (2-5), Classes (9 months - 5)

Website: Kidville University
Contact: Todd | Email: montclair@mykidville.com | Phone (973)826-0350
Facebook: Kidvillemontclair | Instagram: @kidvillemontclairmontclair
Kidville University (KVU) is a drop-off program for 2's and 3's that gives you and your little one a positive first school experience. KVU combines a little bit of everything Kidville has to offer, incorporating art, music, storytime, and play in our indoor gym.
Kidville will also be offering a full class schedule of OUTDOOR classes! Classes will be held right outside Kidville Montclair under a 600 square foot fenced-in tent with padded floors, and lots of fresh air! Kidville will have a wide range of gym, art, music, science, and dance classes for kids ages 9 months to 5 years.
Covid-19 safety precautions full list here:

Frequent hand-washing.
Masks are worn by staff at all times.
Daily temperature checks & Health questionnaires.
Extensive cleaning & sanitization.
Daily disinfecting of all objects & surfaces.
Molekule air purifiers throughout to destroy airborne bacteria.
Small class sizes.