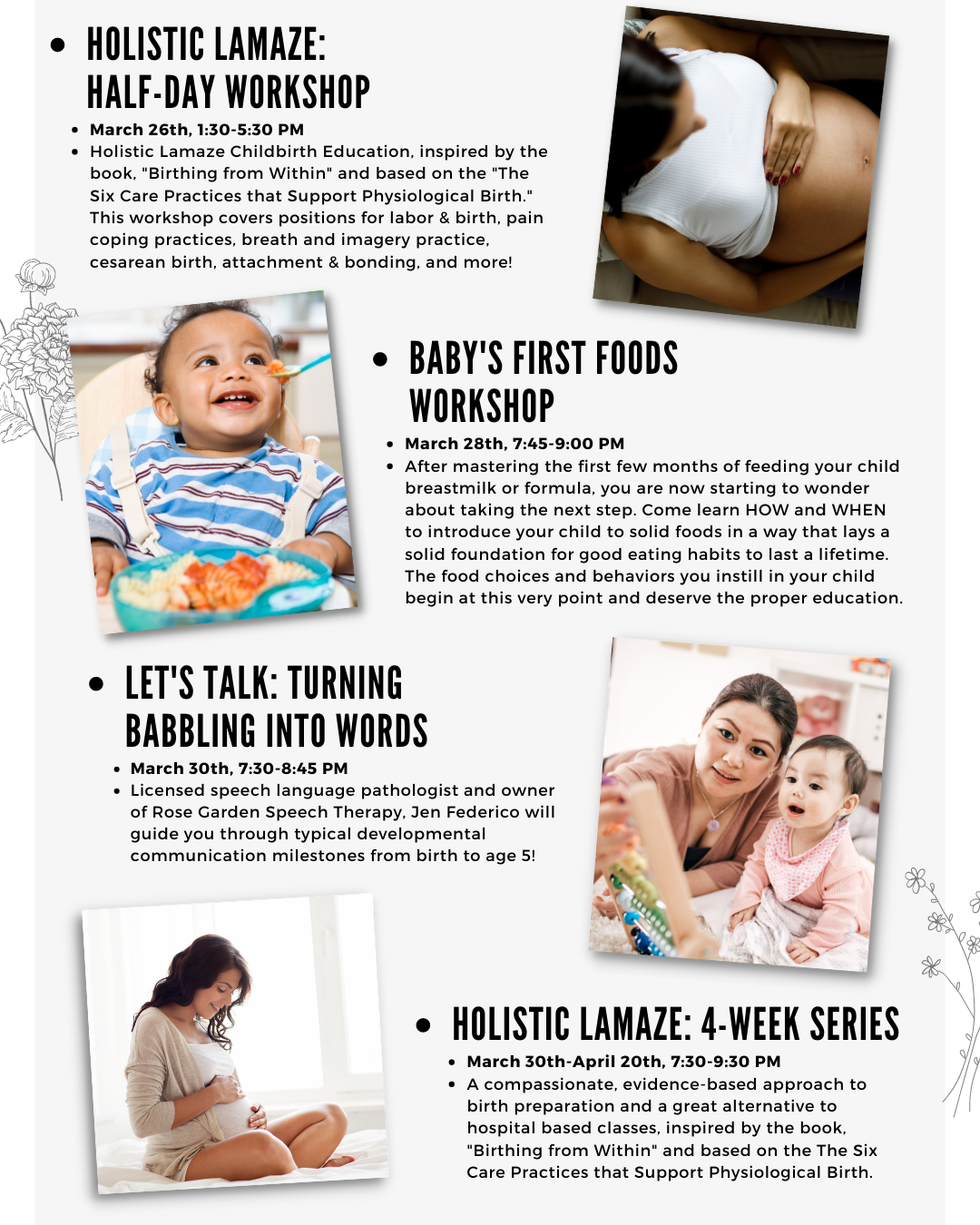 Learn and grow at Montclair B.A.B.Y. all month long with in-person and virtual offerings!
Check out Montclair B.A.B.Y.'s options for new and expectant parents in March!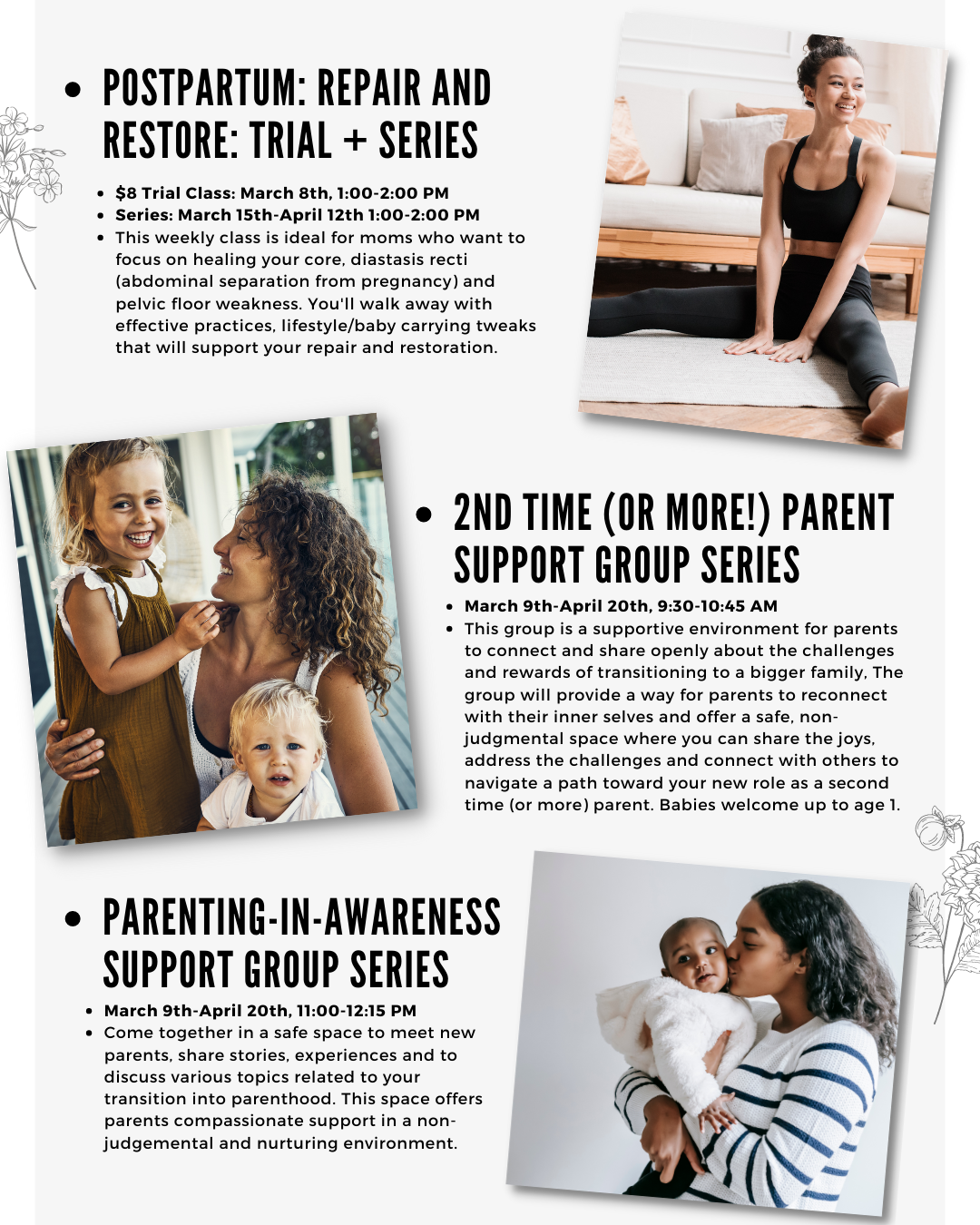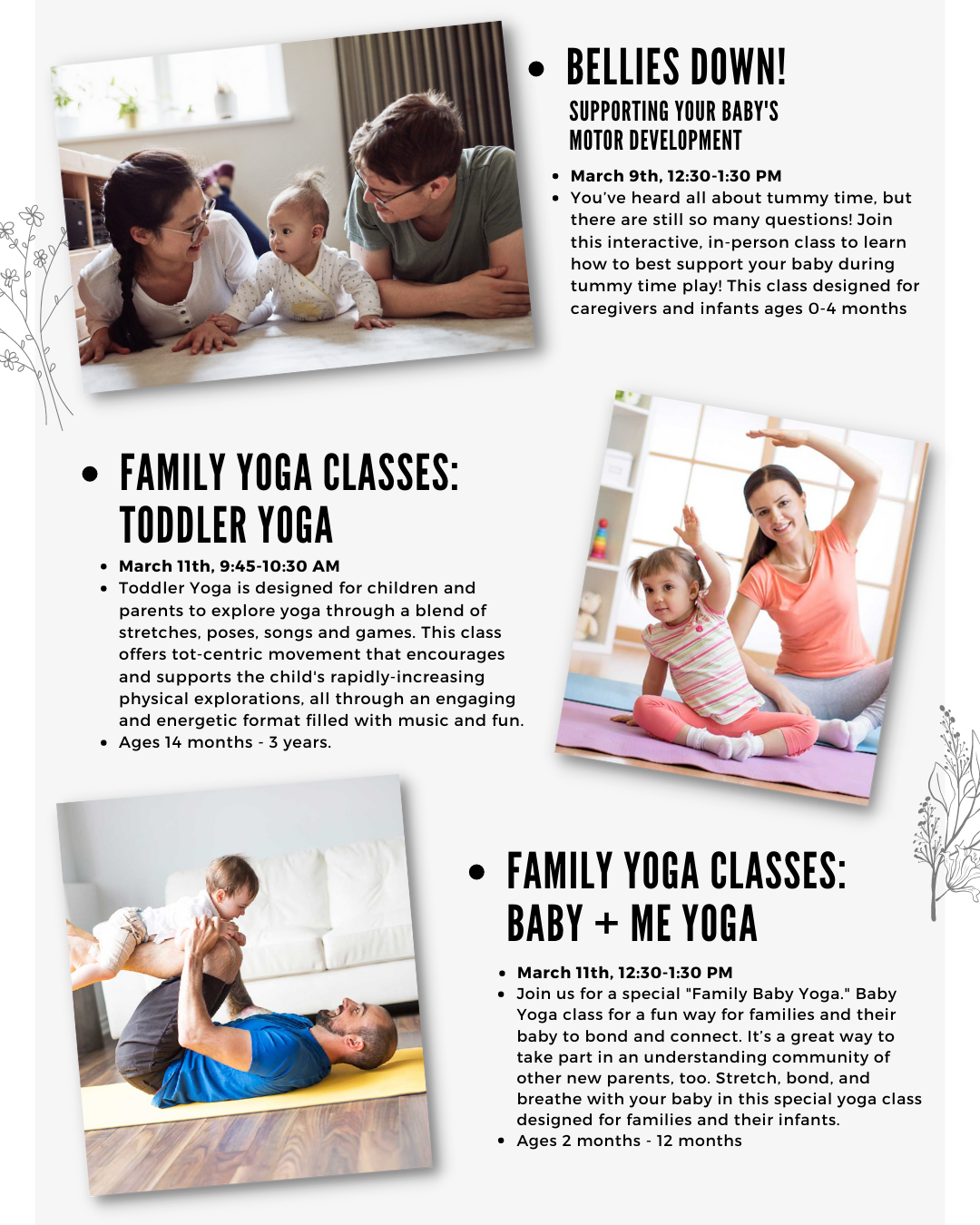 View all their offerings and a full schedule, including Prenatal Yoga, Baby + Me Yoga, and more!

Phone (973) 370-0765
For more information about Montclair B.A.B.Y. check out our Business Directory and a previous article about the founder. Additional services available at Montclair B.A.B.Y. include baby sign language, First Aid workshops, Holistic Lamaze and more.