Earth and Sky School's Spring Break Forest Camp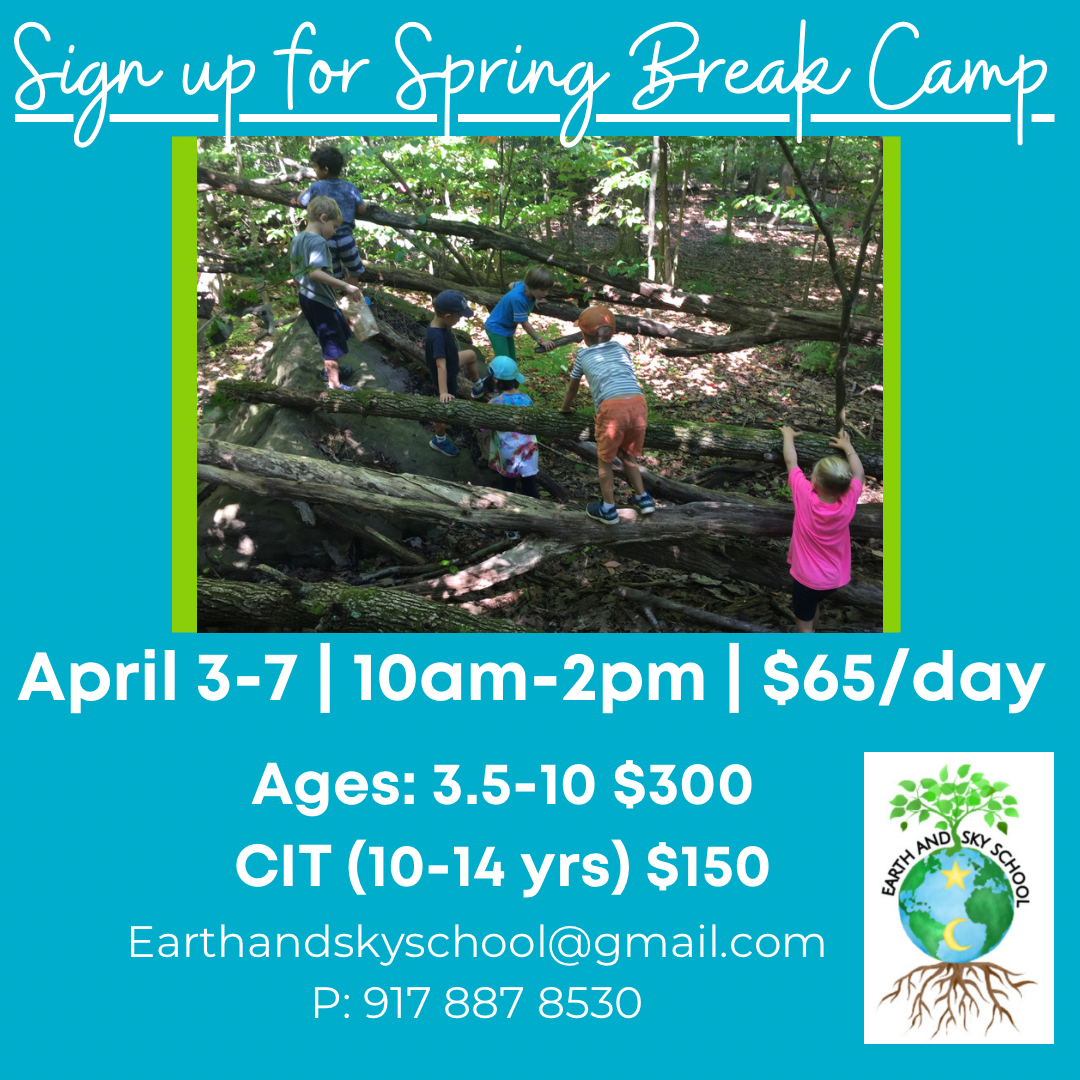 Ages:
3.5 -10 yrs.($300 or $65/day)
CIT (10-14 yrs) ($150)
Spring Break: April 3-April 7 from 10-2 pm (Montclair/West Orange area)
E: earthandskyschool@gmail.com
P:917-887-8530
Earth and Sky School is a Nature-inspired, multi-aged, play-based program in the Forest.
Exceptional Explorers Spring Break Half or Full Day Camp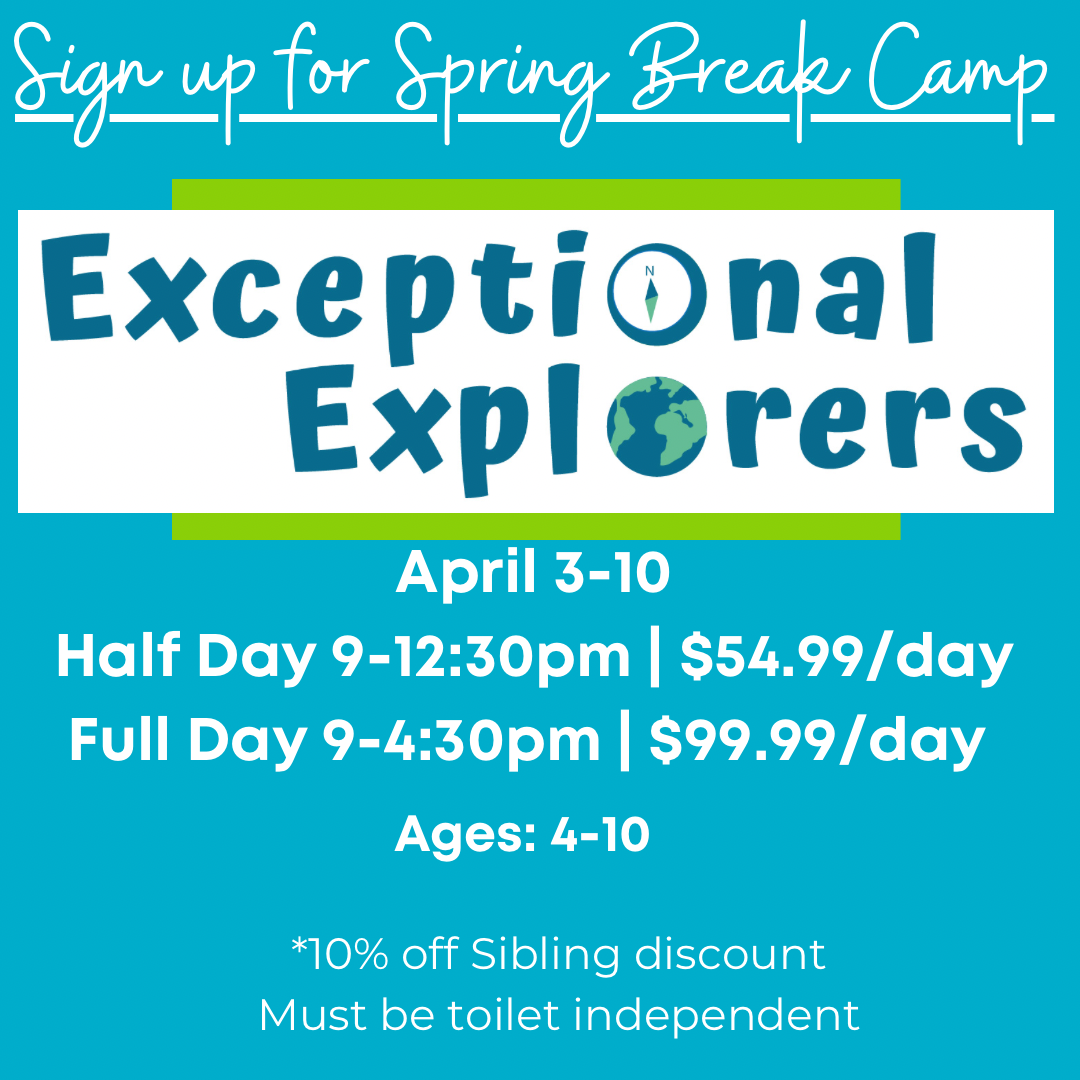 Ages: 4-10
Spring Break: Monday April 3rd – Monday April 10th; Morning half day and Full day options.
Bring your children for fun during the break from school. Drop your children off from 9am-12:30pm or look for our full day option (9am-4:30pm) when available. Half day sessions include a snack, full day participants will receive a bagel and juice lunch and an afternoon snack in addition. Children will have full use of our indoor playground, take part in arts & crafts classes (different in am/pm sessions) and play board games with other children and dedicated mini-camp staff. Limited to school aged children 4 & up, must be toilet independent. Discounts available for siblings and multi-day registrants.
E: info@exceptionalexplorers.com
277 Eisenhower Pkwy #12C Livingston, NJ 07039
P: 973-302-3194