You are invited to join us and meet the Easter Bunny in Nutley on Saturday, April 8th. We have teamed up with Kurly Kürtősh to provide a unique Easter event right in town. The Easter Bunny cannot wait to meet you and take photos with your littles!

Each child needs (1) ticket to attend and will receive:
(1) Enjoy a Kurly Kup, a scoop of Madagascar Bourbon Vanilla Bean ice cream topped with a freshly baked kürtősh ring, edible glitter, and a drizzle of Italian-imported Nutella. Deliciousness!
(1) Easter Basket filled with bunny ears, pre-filled eggs, crafts and more
(1) Meet n greet with the Easter Bunny, have your cameras ready!
Parents: your admission is free and we encourage you to try a kürtősh, we promise it's like nothing you've ever tasted before!
---
Details: Saturday, April 8th from 2:00-3:30 pm
Location: Kurly Kürtősh, 74 E Passaic Avenue, Nutley, NJ
Cost: $35 per child + $20 siblings
Use PROMO CODE: MACKID for $20 tickets!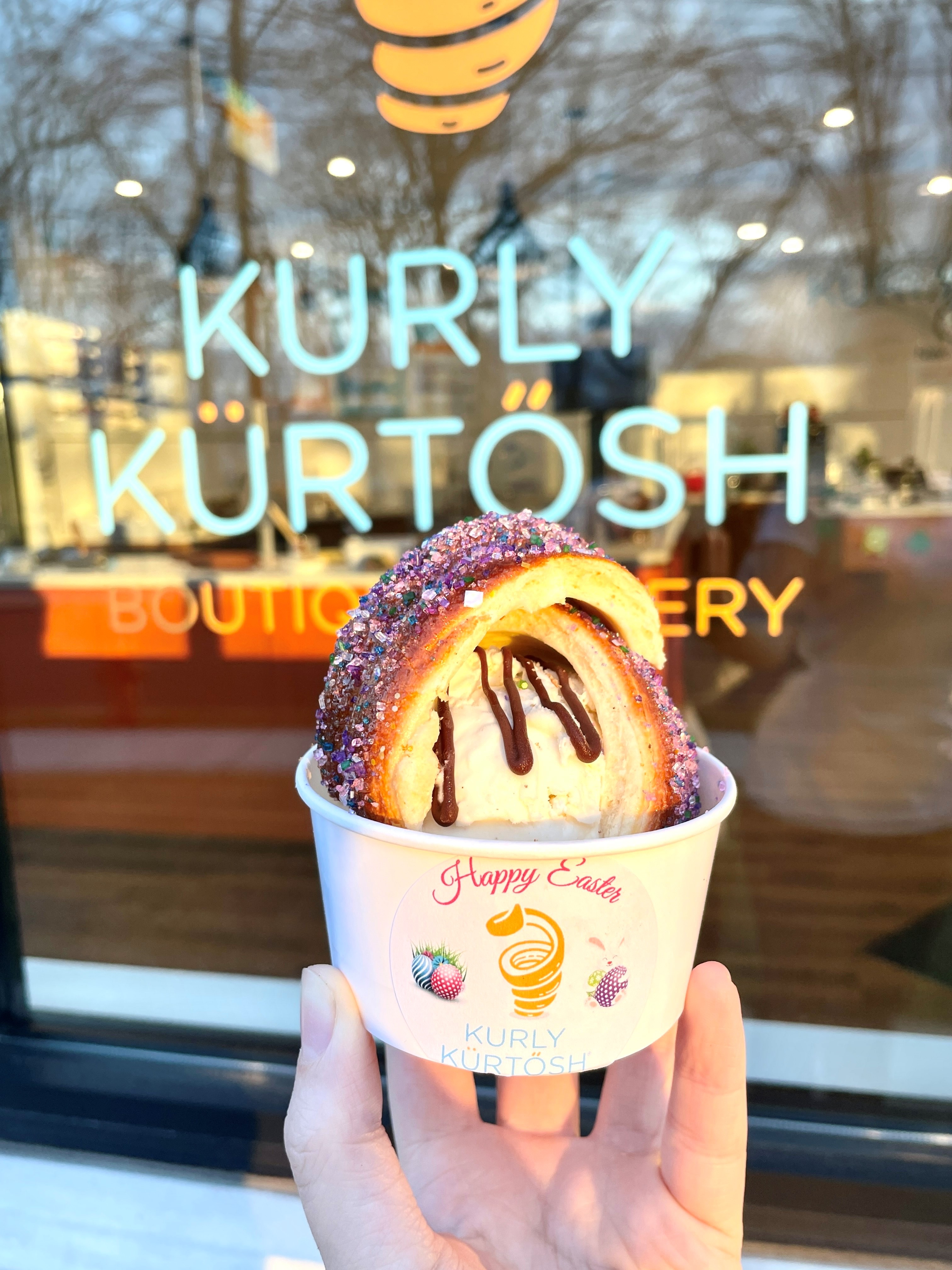 ---
Kurly Kürtősh is an experiential bakery and caterer specializing in authentic Hungarian kürtősh (aka chimney cake) made with the purest international ingredients.