Montclair Center BID is partnering with The Wellmont Theater and Pharmacie Kitchen + Bar to bring back Winter Wonderland.
This year, they are going all out for Shop Small Saturday! November 25th, starting at 12:30 PM, there will be activities and your favorite holiday guests, including Santa, Princess Bell, The Grinch, and a hula-hooping elf at the Wellmont Arts Plaza at 5 Seymour Street in Montclair. Family-friendly activities featured during the Saturday events include kids' crafts, carolers, raffles, selfie stations for festive holiday pictures, and fun activity booths sponsored by local non-profit organizations. Wrapping up the festivities with the Wellmont tree lighting at 6 PM.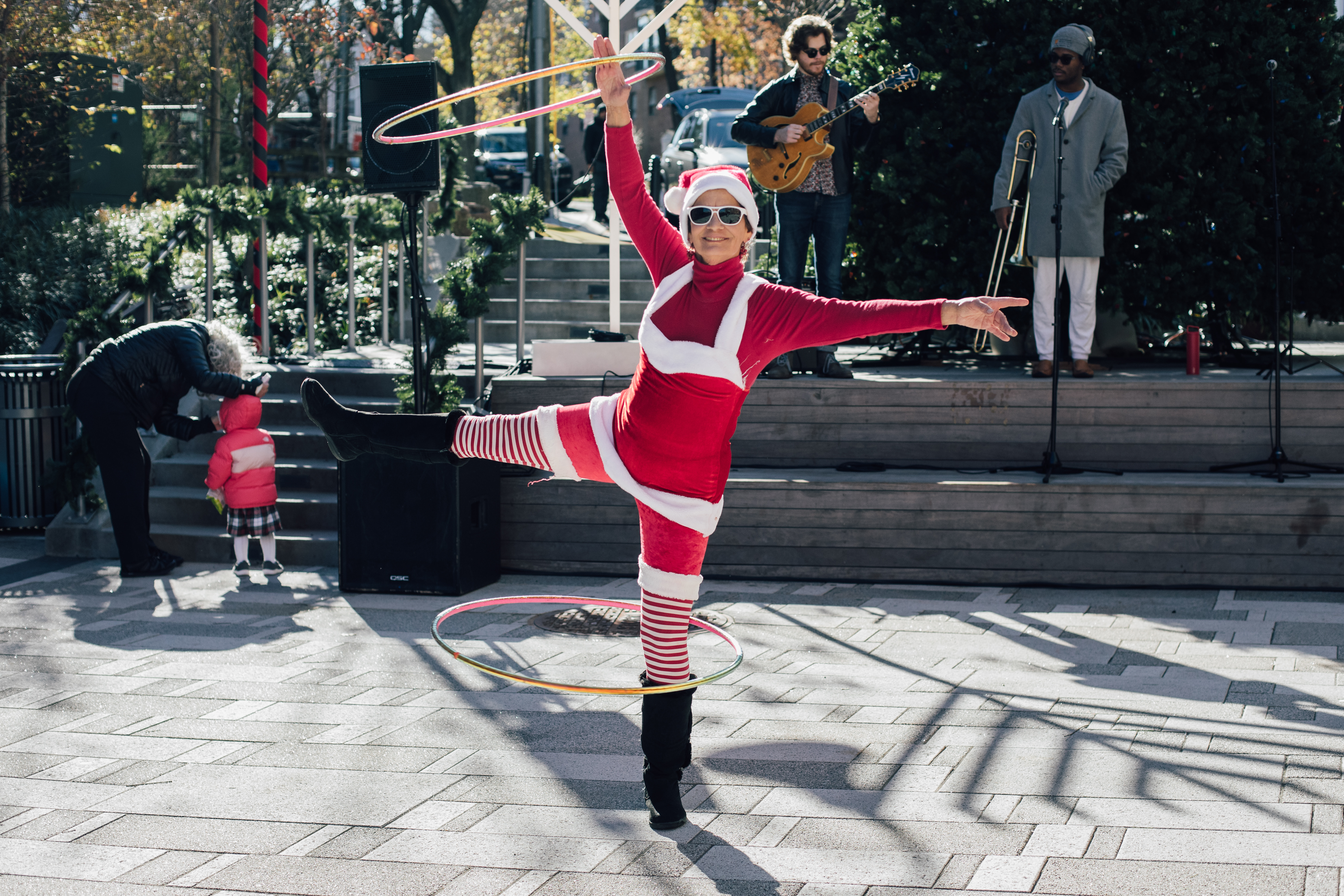 Stage Lineup: Starting at 12:45 PM
Jazz House Kids
Vanguard Theater
Art Murray Dance
Kassaye Selassie
Beyond the Boogie
MHS Holiday Choir
The first 100 attendees will receive a Shop Small tote bag, and all guests will receive a fully digital shopping map and a local gift guide featuring Shop Small Saturday discounts and specials applicable throughout the district. With over 70 businesses participating, everyone on your list will be covered! Avoid the mall and shop small by checking out our 2023 Holiday Gift Guide sneak peek.
Enjoy free 2-hour parking at all meters complimentary of the Mayor and Montclair council. (2- hour limit will be enforced)
Free activity stations from:
Fresh Pediatric Dentistry
One River School
GB Art Gallery
Gravity Vault
Montclair Mutual Aid
Bond Vet
Para KIDS!Books
Art With All
Goddard School Montclair
Lulu's Artisanal Cafe
Little Treasure Thrift Shop Inc.
The Eclectic Chic Boutique
Montclair Mud Clay Studio
United Methodist Church
Montclair Center BID
Experience Montclair
Be sure to use the hashtag #MontclairCenter while shopping and eating out to help bring awareness to the participating local businesses this holiday season. Plus, if you didn't gram it, did it happen?
About Montclair Center Business Improvement District (BID) Montclair Center BID represents over 400 retailers and restaurants along Bloomfield Avenue and nearby adjacent streets. The BID is a Nationally Accredited Main Street Community that partners with businesses, non-profits, landlords, and the government to make Montclair Center a colorful place to eat, work, shop, live, and play. CHECK OUT THE DETAILS Don't miss out on the Winter Wonderland this year Wellmont Arts Plaza is located at 5 Seymour Street at Wellmont Arts Plaza in Montclair.